The standard method of settling energy costs in industrial plants is the current (usually monthly) control of invoices for utilities. 
However, this method carries many risks, including the three most important ones:
Incorrect forecasts of the consumption of a given medium in different periods – underestimation or overestimation.

 

Exceeding the assumed levels of material consumption and failure to locate the cause.
Difficulty in identifying and solving problems on the production line/lines on a current basis which are contributing to higher bills at the end of the month.
You are probably well aware whether the aforementioned problems apply to your plant. 
You can also diagnose them by answering 3 simple questions:
Did I correctly estimate the correct level of consumption of a given medium at different times of the day/week?
Can I monitor and explain even the smallest ones exceeding the assumed level on an ongoing basis?

 

Is something happening at any particular point in time that will make the bill for a given medium much higher than ever?

 
I DO NOT KNOW/I KNOW, I can identify the slightest production problem.
If the answer to any of the above questions is "no" or "I do not know", read this article to the end and make a small change to your bet today that will make a real difference! 
ACCOUNT FOR UTILITIES DAILY OR ON A SHIFT BASIS
Moving away from monthly billing and switching to shift/day billing with embedding consumption in specific places in the production process is easier than you think and does not involve investments in expensive infrastructure. 
The sooner you make this change, the sooner you will see the results: savings while maintaining plant efficiency. However, let's explain everything with an example. 
Suppose your production plant consumes approximately 350 MWh of electricity per month – the bill for a month will therefore be approximately PLN 150,000 net. 
There are many components to the cost of energy. To simplify, we can assume that the basic fees are:
Active energy – the rate is given per MWh
Energy charge
Distribution Fee.
2. Reactive energy – the rate is given for Mvarh
Charge for capacitive energy.
Induction energy charge.
HOW TO START SAVING ON AN ONGOING BASIS?
Start measuring your energy consumption on the fly. 
It would seem that the ideal solution is to divide the internal network at the plant into individual acceptance and installation of dedicated electric energy meters for each dedicated circuit, but we do not recommend it due to the following: 
infrastructure reconstruction is costly
it is not known what the effect of these changes will be.
We propose a much simpler, cheaper and more predictable solution. 
It is enough to install the main meter or, in the case of an already installed utility company meter, connect it via a suitable communication interface to the IPLAS system.
Most devices installed in production plants have a built-in MODBUS or TCP/IP protocol. Connecting IPLAS is easy and quick. This is the beginning of a revolution in your company! 
IPLAS will start collecting data on total energy consumption. It will still be the proverbial "bag" of data without dividing it into larger or smaller sets, but this time very carefully set in time. 
You will learn:
What the consumption is for a specific day/hour/minute
How much energy the plant consumed during working days/holidays/weekends

 
What will this knowledge give you? 
Consider whether the operation of devices on weekends and holidays is necessary, or whether it can be limited?
Fig. 1 – Energy consumption during working days:


Fig. 2 – Energy consumption during weekends:


As shown in Figure 2, over the weekend, your plant (for which we assumed a monthly energy consumption of 350 MWh) consumes approximately 200 kWh every hour. This is called permanent take-offs, so:
compressors,
ventilation systems,
cooling systems,
pumps,
and other devices (depending on the characteristics of the plant).
From the data provided by IPLAS, you can draw not only many questions, but above all conclusions that will benefit your plant.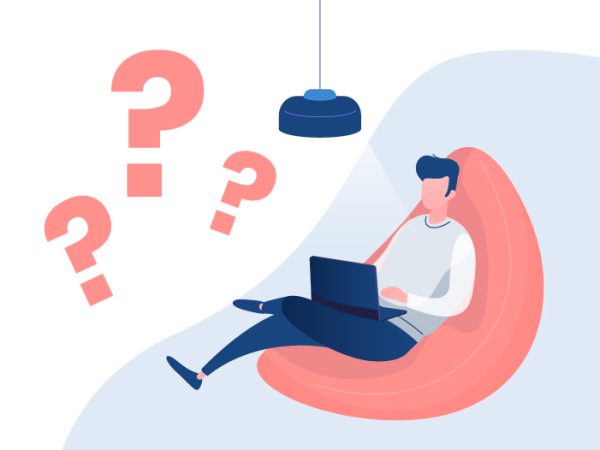 MOTIVATE EMPLOYEES TO TAKE ACTIONS THAT WILL REDUCE ENERGY CONSUMPTION
What if employees finish work on Friday/Saturday morning and leave unnecessarily running equipment in the plant?
It is the material loss for the company in the form of costs, and additionally, an unnecessary risk of an unpleasant random event such as fire (e.g. due to overheating) or leakage. 
Can the IPLAS system prevent this? YES! 
You define the acceptable level of media consumption in a given period – IPLAS monitors them on an ongoing basis and if the specified value is exceeded, you will receive an e-mail or SMS notification to the indicated telephone number. 
A moment after that, it is enough for the duty of an operations employee to arrive, who will turn off the devices left behind, and then … a disciplinary interview with the rest of the crew regarding the situation. 
The awareness that such events are automatically monitored helps build responsibility in employees – they start to watch themselves and actively participate in energy saving activities.
From the collected data, you can determine the value of active and reactive energy in the form of hourly and daily distributions. Thanks to this, you will quickly verify whether you should install a reactive power compensation system or whether the one already installed is properly selected. 
With the time behaviours, you will see if the power fluctuates, whether the load is only inductive/capacitive or variable. Such an analysis will help to exclude unnecessary expenses on the wrong compensation system. Maybe in your case it is worth investing in a semiconductor system instead of a conventional one? 
With IPLAS you will get basic data on the distribution of energy consumption, daily, weekly and monthly statements, from which you can easily draw accurate conclusions on how to reduce unnecessary costs. 
If you modernize the electrical network and introduce additional energy meters for individual departments/technological processes/buildings, you will start to divide costs very accurately and you will be able to look for savings in individual areas of the company.
CONTROL AND SAVE ON ALL ENERGY COSTS!
It is known that the production costs include many more elements than… electricity. 
With the IPLAS system you can control:
compressed air produced by compressors (IPLAS will help to estimate leaks in the installation and keep track of its condition),
water used in production processes (it happens that water runs away to sewage for hours or even days due to failures of infrastructure elements or employee errors – IPLAS will allow you to instantly detect and prevent such situations),
gas used to power the boiler room,water temperature in central heating installations for technological purposes.
These are more opportunities to save!
Do you have any questions?
Would you like to see What is IPLAS?

Call or write to us and tell us about your problems and the needs of your company!