Expand your business
- thanks IPLAS!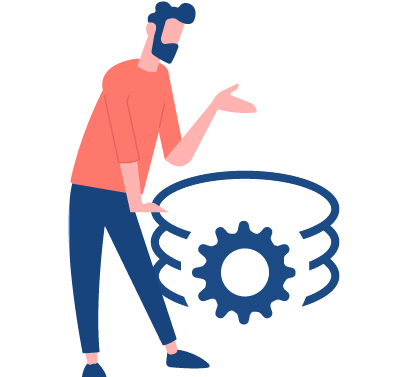 I IPLAS has a flexible modular structure consisting of one or more Gateway modules. You can run it on both Windows XP/Vista/7/8/10/ Server, as well as Linux and OS-X systems.
The system uses plugins adapted to numerous data sources, such as:
Gateway modules are managed centrally by the service which is the entry point to the IPLAS system. They transmit the read data for permanent storage and further processing. Gateway modules transmit data in the so-called logical channels. Each module may contain different data, whilst the data may be retrieved from a different source, with one module supporting multiple independent channels. The communication status is monitored on an ongoing basis by a central service. In the event of communication breakdown, e.g. due to a connection failure, the Gateway module can operate in an autonomous mode, collecting the read data locally. After the connection is restored, the collected data will be safely transferred to the IPLAS system.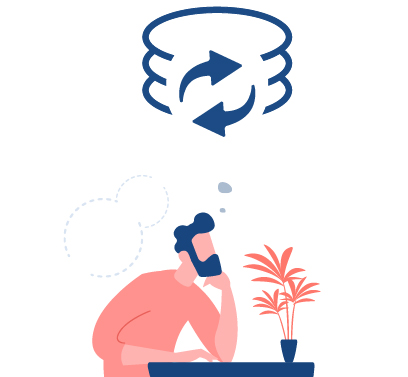 In production, it is important not only to have ongoing access to data, but also the ability to quickly draw the right conclusions. Depending on what you want to analyse or control, you can use the ETL wizard (Extraction, Transformation and Load), which is an inseparable element of IPLAS.
To put it simply, ETL is an intuitive "block system" based on drag & drop technology, thanks to which you can build your own data processing processes (or use ready-made templates) and examine production data (current or historical, e.g. a few months ago) in the angle you are interested in. Not even knowing the programming languages.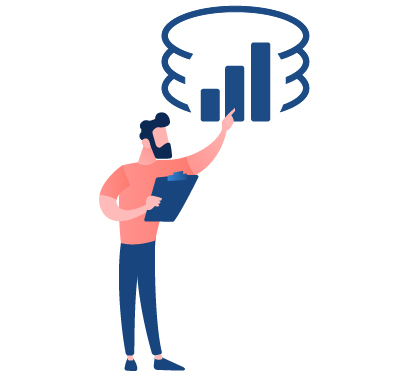 Visualization/Data presentation
The IPLAS system allows you to visualize and present data in many different, readable and understandable ways.
It offers a wide range of data presentation methods, such as:
The presentation layer is based on data already processed by ETL processes. In the vast majority of cases, reports refresh almost immediately. Thanks to this, it is possible to create information screens containing graphs refreshed every few seconds.
Does it take a long time to learn how to use the IPLAS system?
You don't need to worry, as we have taken care of comprehensive training for you and your team. If questions arise while using IPLAS, you always have a team of our specialists at your disposal and access to the instruction manual. We have created a detailed manual for the entire IPLAS system, written with attention to every detail, we have also taken care of an accessible and user-friendly form.